Back in the '90s, his comedy movies just kept growing bigger and bigger. From The Wedding Singer to Billy Madison, many of his roles went on to become iconic in pop culture. Capping off his successful run of the decade was the hit comedy, Big Daddy.
Sandler played the starring role of Sonny Koufax, a former law student who just seems to be lacking ambition in his life. But all that changes when he winds up being the caretaker for a little five year old boy named Julian. Sonny may have seemed like an unlikely father figure at first, but over the course of the film he grows to love Julian, and steps up to become the man he needs to be.
Besides Sandler, the movie also starred Joey Lauren Adams, Leslie Mann, Jon Stewart, and Rob Schneider. It was also the movie that introduced us to twins Dylan and Cole Sprouse. It's been nearly two decades since the film first premiered in 1999, and the cast has certainly changed a lot since then. So, let's take a walk down memory lane, and see what they've been up to over the years
Adam Sandler as Sonny Koufax
Adam Sandler played the lead role of Sonny Koufax, a man in his early 30s who seemed to be struggling with growing up. After becoming frustrated with his lack of ambition, Sonny's girlfriend Vanessa leaves him for someone else, prompting Sonny to take action.
Sonny decides that fostering a five year old boy will prove to Vanessa that he's serious, but what he didn't count on was becoming attached to the boy himself. Throughout the course of the film we see Sonny finally grow up and become the responsible adult that everyone knew he could be.
Adam Sandler: now
Adam Sandler has gone on to have a massive career in the comedy and film industry. He has starred in numerous films including Little Nicky, Anger Management, 50 First Dates, Punch Drunk Love, Click, You Don't Mess With the Zohan, Grown Ups, and Sandy Wexler.
Sandler also formed his own production company, Happy Madison Productions, and he has developed a reputation for putting all of his friends in his movies. In 2003 he married actress Jacqueline Titone (now Sandler). The couple lives together in Los Angeles, California with their two daughters.
Jon Stewart as Kevin Gerrity
Kevin Gerrity, played by Jon Stewart, is Sonny's roommate and good friend. Before leaving for China to work with his law firm, Kevin proposes to his girlfriend Corinne.
However, things take a turn when a five year old boy turns up, and Kevin is announced to be the biological father. Sonny ends up standing in as a foster father, but Kevin's big worry is that Corinne will find out about his son, and their relationship will be destroyed. Ultimately, Kevin shows his compassion and good heart by returning home to help Sonny and take responsibility for the boy.
Jon Stewart: now
Jon Stewart has become a well known TV personality and comedian, so it's easy to forget that once upon a time he did some acting as well. But what Stewart has become best known for is his 16 years as the host, writer, and producer of Comedy Central's The Daily Show.
He ended up winning a total of 22 Emmy Awards, the most ever for a male individual. He is currently an executive producer for The Late Show with Stephen Colbert, and helps run an animal sanctuary. He lives in New Jersey with his wife, Tracy McShane, and their two children.
Leslie Mann as Corrine
Leslie Mann plays Corrine, who is initially presented as a bit of an antagonist. It's clear from the get go that Corrine is not a fan of Sonny's, and there is no love lost between them.
Corrine does, however, seem to be charmed by Julian and does her best to be nice to him, without knowing that it is really her fiancé's son. Despite her combative relationship with Sonny, she shows her true colors in the end by stepping up to defend Sonny's skills as a father in court, demonstrating that she really isn't so bad as Sonny makes her out to be.
Leslie Mann: now
Following her time on Big Daddy, Leslie Mann went on to star in several big comedy Blockbusters including The 40 Year Old Virgin, Knocked Up, Funny People, This is 40, Vacation, and How to be Single.
In 1997 she married director and producer Judd Apatow, who she met while auditioning for one of his films. Their two daughters actually played Mann's daughters in Apatow's movie Knocked Up. Outside of acting, she is very involved with charity work along with her husband, particularly those that benefit children and families.
Jackie Sandler as a waitress
Jackie Sandler was just a young model and aspiring actress when she received a small role in Big Daddy.
Back then she went by Jacqueline Titone, and her role was a waitress who takes Sonny and Julian's order in a sports bar. It's a small role that is easy to overlook, but believe it or not, this is the role that was a big game changer for her and Adam Sandler. In fact, the set of Big Daddy is how they first met!
Jackie Sandler: now
Not long after Big Daddy Jackie and Adam Sandler began dating, and eventually in 2003 they officially tied the knot. Adam Sandler has quite the reputation for putting those closest to him in his movies, and his wife has been no exception.
She has made appearances alongside him in 50 First Dates, Little Nicky, Bedtime Stories, Grownups, Just Go With It, Blended, The Week Of, and more. She has also been in Deuce Bigalow: Male Gigolo, Paul Blart: Mall Cop, and Kevin Can Wait.
Allen Covert as Phil
Allen Covert played Phil D'Amato, one of Sonny's best friends from law school. Phil is very much a supportive friend, and even gives Sonny advice when it comes to Julian.
When Julian's fate with Sonny comes into question, Phil doesn't hesitate to represent Sonny at his trial, alongside his partner Tommy. Phil is responsible for one of the more humorous cross examinations where he gets Corrine to confess to being a former waitress at Hooters.
Allen Covert: now
Allen Covert is among the group of actors who appear in most of Adam Sandler's films. Covert and Sandler first met as students at New York University, and became close friends.
Covert has appeared alongside Sandler in The Wedding Singer, Happy Gilmore, Little Nicky, The Waterboy, Anger Management, The Longest Yard, 50 First Dates, I Now Pronounce You Chuck and Larry, and more. In addition to showing up in Sandler's films, Covert is also an executive producer and writer for Happy Madison Productions. He also co-founded a publishing company for children's books called Cherry Tree Books.
Rob Schneider as Nazo
What would an Adam Sandler movie be without a memorable appearance from Rob Schneider? He played the role of the delivery man, Nazo, who delivers food to Sonny's apartment on a fairly regular basis.
While most people don't have a relationship with their delivery men, Nazo ends up hanging around with Sonny and Julian, and it is always hilarious when he does. Nazo even showed up at Sonny's trial to speak on his behalf with how he cares for Julian.
Rob Schneider: now
Rob Schneider and Adam Sandler first met in their early days at Saturday Night Live, and quickly became good friends.
Over the years Sandler has put him in many of his movies including The Waterboy, Little Nicky, Mr. Deeds, 50 First Dates, The Longest Yard, Don't Mess With the Zohan, Grown Ups, and The Ridiculous 6. He has also starred in Deuce Bigalow: Male Gigolo, The Beverly Hillbillies, The Animal, and The Benchwarmers. He has one daughter from his ex-wife, London King, and two children with his current wife Patricia Maya Schneider.
Cole Sprouse as Julian
There could be no Big Daddy without the adorable little Julian, who undoubtedly steals the show.
Julian had a rough start – after losing his mother, he winds up in the foster system and they bring him to the father he has never met. Instead of ending up with his father, Kevin, he ends up under the care of Sonny. While he may have initially had a difficult time adjusting to his new life and home, he eventually came around to Sonny and learned to love him.
Cole Sprouse: now
Cole Sprouse fell in love with acting at a young age, and he kept it going over the years. He played Ross' son, Ben, on the sitcom Friends, and was in the film The Astronaut's Wife along with his twin brother, Dylan.
The two then went on to star in their own Disney Channel series', The Suite Life of Zack and Cody and The Suite Life on Deck. He took a few years off of acting to attend New York University, and graduated in 2015. These days, Cole plays Jughead on CW's hit teen drama Riverdale, which won him a Teen Choice Award for Choice Drama TV Actor.
Joey Lauren Adams as Layla
Sonny might have started out chasing Vanessa, and trying to convince her to love him, but that all changed when he met the lovely Layla, played by Joey Lauren Adams. We are first introduced to Layla through Corinne, Kevin's girlfriend, as her sister.
She clearly has a close bond with her sister, and we can tell that the two seem to genuinely care for one another. Later, cute little Julian happens upon Layla in the park, which is used to Sonny's advantage as a reason to strike up a conversation. One thing leads to another, and by the end of the movie it's clear that Sonny and Layla belong together, making a beautiful couple.
Joey Lauren Adams: now
Following her time on Big Daddy, Joey Lauren Adams went on to act in a number of films and show such as Beautiful, The Big Empty, The Gunman, Jay and Silent Bob Strike Back, Veronica Mars, The Breakup, United States of Tara, and Still the King.
She also wrote and directed the film, Come Early Morning. Adams has shared that she turned to directing after she began to feel unfulfilled by acting alone, particularly since she felt like she was only getting cast as someone's girlfriend or best friend. These days, you can find her living in Beverly Hills, California.
Dylan Sprouse as Julian
It didn't take just one kid to play Julian, it took two, and Cole's twin brother Dylan was the other half. Since Julian was the real star of the show, it never made any difference.
Not only was Julian essential to the plot of the movie, but he had some of our favorite lines through the film. What is not to love about a little boy who chooses to call himself "Frankenstein," or who is willing to be a wingman for his foster father?
Dylan Sprouse: now
Like his brother, Dylan Sprouse did continue acting, joining him at the Disney Channel. However, Dylan desired a much longer break from acting. He joined Cole New York University, and also graduated in 2015, earning a degree in video game design.
These days he's more interested in working behind the scenes of TV and film, although he hasn't ruled out acting in the future entirely. In 2018, Dylan opened up a meadery, which is like a winery that produces honeyed wines and beverages. You can buy his products online, or find his meadery in Williamsburg, New York.
Steve Buscemi as Crazy Eyes
There are a number of hilarious moments in Big Daddy, and many of those moments occur when "Crazy Eyes" is in the scene.
A homeless man who Sonny interacts with on a consistent basis, he constantly provides the audience with snarky one liners that we still remember to this day. Case in point, when Sonny states in court that Laila is going to be his "sugar mama," Crazy Eyes provides the perfect line for this moment: "I gotta get me one of those."
Steve Buscemi: now
In order to have a funny character on screen, you need a talented comedic actor portraying him, and Steve Buscemi has some of the best chops you could ask for.
But Steve isn't just known for his ability to make people laugh. He is considered to be one of most iconic actors in Hollywood, for stellar performances in Quentin Tarantino's Reservoir Dogs and Pulp Fiction, Pixar's Monsters Inc, and the recently aired television drama known as Boardwalk Empire.
Josh Mostel as Arthur Brooks
The main storyline of Big Daddy is centered around Sonny's unsolicited acquisition of Julian, and how he goes from not wanting around to loving him deeply.
Throughout this entire process, Sonny is somewhat in touch with Arthur Brooks from Child Services, a man whose job it is to make sure Julian is in a good home. Although reluctant about Julian at first, Sonny lies to Brooks and says that Julian is his home, intent to keep him away from the adoption agency.
Josh Mostel: now
Josh Mostel is another actor that appeared in more than one Adam Sandler film, having portrayed the role of Billy's school principal in Billy Madison.
He actually has a plethora of acting experience before this, with a catalog that dates all the way back to 1971, including the classic film City Slickers. More recently he's taken a bit of a breather from acting, with one exception in 2016, when he got a role in the drama film the Congressman.
Joseph Bologna as Lenny Koufax
Throughout the entire movie, there is a certain level of sadness and mystery behind the character of Sonny, and we aren't so sure why.
At the end of the world, we understand a little bit more about him when he confronts his father in front of an entire courtroom. His father's name is Lenny Koufax, who goes from believing that his son shouldn't raise Julian, to being swept away by Sonny's emotional speech and giving him his blessing to be a father.
Joseph Bologna: now
We are here to acknowledge that Joseph Bologna passed away in August of 2017 due to pancreatic cancer, but in his honor, we'd also like to celebrate the various outstanding works he's given us all over the years.
He's appeared in many films, but he's perhaps best known for his roles in these 80s films: Blame It On Rio, The Woman In Red, and My Favorite Year. He was married to fellow actress Renee Taylor in 1965 and the couple remained strong throughout his entire life.
Peter Dante as Tommy Grayton
Another character to bring a well needed dose of comic relief in Big Daddy is Tommy Grayton, one of Sonny's close friends, and former college buddy.
He is the boyfriend of Phil, who is also Sonny's close friend and former college buddy, and the three of them hang out together a lot. Played by another "Happy Madison" staple Peter Dante, Tommy is there to offer Sonny with advice whenever he needs it, along with helping him raise Julian.
Peter Dante: now
As we discussed, Dante has appeared in a large amount of Adam Sandler's movies. In addition to Big Daddy, he was a prominent character in Sandler movies such as Little Nicky, The Waterboy, Mr. Deeds, and more.
He generally has an off kilter type of humor that catches you off guard in a goofy kind of way. Here's something you may not know about him though: he is also a musician, and has a history of performing with Sandler, also a musician.
Jonathan Loughran as Mike
Jonathan Loughran plays the role of Mike, who is yet another good friend of Sonny in Big Daddy. Like Tommy, he hangs out at Sonny's place a lot and gives him much needed camaraderie.
Every movie needs a character like that, the one that gives the main character a necessary boost to get him from point A to point B. Mike does this for Sonny, and for this reason he is a very crucial character in the film.
Jonathan Loughran: now
Would you like for us to read off the list for him too? Like Peter Dante, Rob Schneider, Allen Covert, and all of the Happy Madison crew, Jonathan Loughran is connected to this brotherhood as well.
It must be nice to know that whenever Adam Sandler hsa a movie you're pretty much guaranteed to have a well paying job lined up. Perhaps that's why Americans love Adam Sandler so much. He's a loyal, wholesome stand up guy who sticks by his friends.
Edmund Lyndeck as Mr. Herlihy
Similar to good old Crazy Eyes, Mr. Herlihy is another character is Big Daddy who makes people laugh by just saying the craziest things imaginable.
He too has a funny scene in the courtroom where Sonny is relaying a past story about some fun times he once had, and after referencing something inappropriate, Mr. Herlihy yelps out, "Hell yes!" This is hilarious not necessarily because of what he says, but how he says it – it's his subtlety that wins us over.
Edmund Lyndeck: now
Although we loved him in Big Daddy, the movie was released all the way back in 1999, and Edmund Lyndeck was already a pretty old man by that point.
In 2015, Edmund died at the age of 90, wrapping a long and arduous career that we were all lucky enough to enjoy. Although it may been tough for some to tell, he also had a history in performing in musicals, and one of his notable roles was Judge Turpin in Sweeney Todd, the television show rendition that came out in the 80s.
Geoffrey Horne as Sid
Now, Sid is an example of a character who does try to be funny, and yet he still manages to make us all laugh.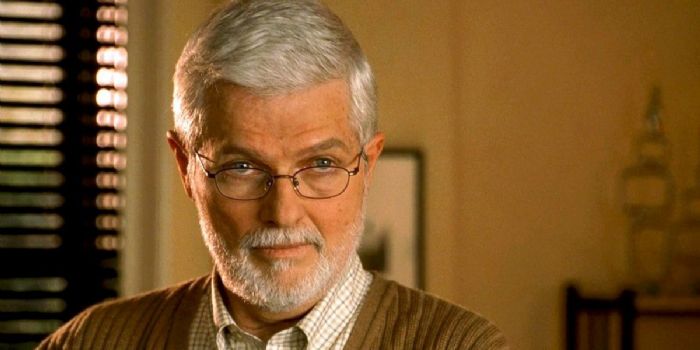 He is the "boyfriend" who Vanessa leaves Sonny to be with, and when she explains Sonny the reason, she talks about Sid's five year plan. At the end of the movie, Sonny sees Vanessa at a Hooters and notices Sid grilling the burgers. He then makes a playful jab to Vanessa that she clearly made a mistake leaving him.
Geoffrey Horne: now
For anyone that was born after the 80s, the only time they may have ever seen Geoffrey Horne act on screen was probably in Big Daddy, and that's because although Horne has a vast acting history, it mainly took place from the 50s to the 70s.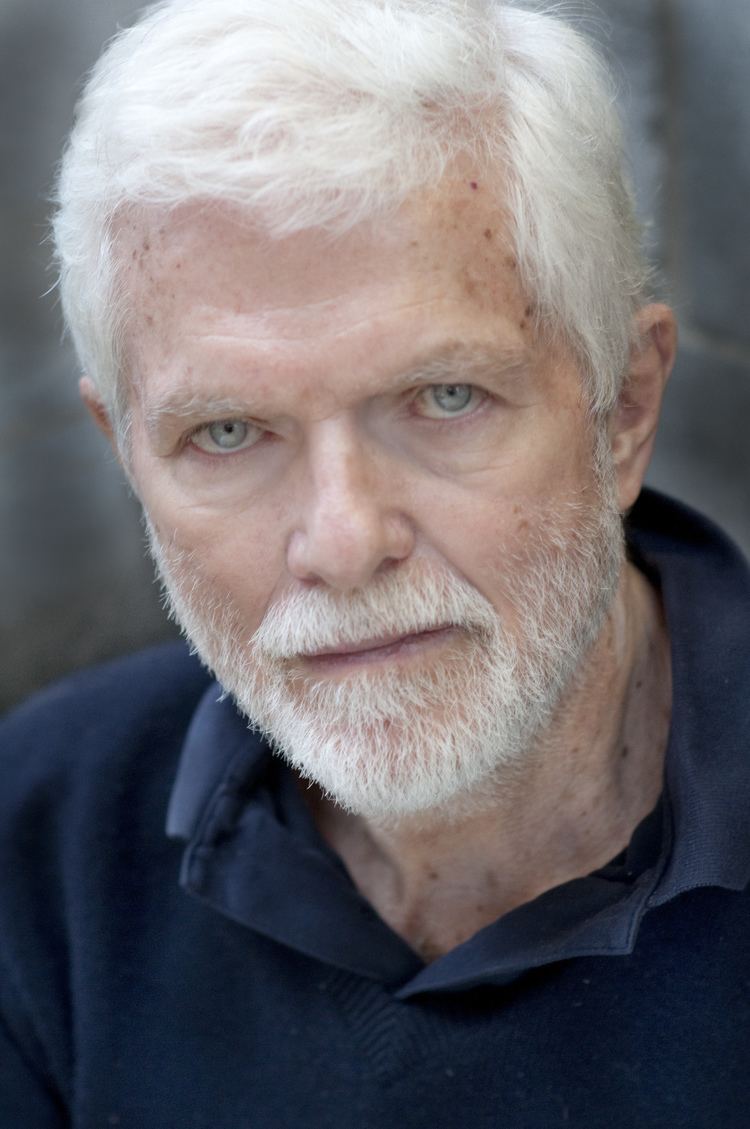 Still, he has kept himself busy as an acting coach in New York University, as well as a director for various films. As far as love goes, he's been married to Kristin Andersson since 2000.
Laurie Wallace as Hooters girl
The subject of Hooters gets brought up a lot in Big Daddy. For those of you who don't know, Hooters is an American restaurant sports bar chain which offers barbeque wings, beer, and a place for people to watch sports games if they so desire.
They are also known for their "Hooters girls," and for this reason the producers needed to cast a large amount of Hooters girls for the final scene in the movie when they all attended a party at the said restaurant.
Laurie Wallace: now
Get ready to be surprised, because this piece of information definitely took us all for a ride. Laura Wallace, an actress who played one of the Hooters girls in Big Daddy, eventually became a slightly different kind of actress – an adult film actress.
Whether or not you recognize her in this picture, we're betting you'll pay close attention to her the next time you watch the movie. And you never know, she could always come back if they do a sequel.
Carmen De Lavallade as Judge
As we already said, a big theme in Big Daddy centers around the paternal-like relationship between Sonny and Julian, and eventually, who gets custody of him.
For a large portion of the last leg of the movie, the setting is a courtroom, and the judge is played by Carmen De Lavallade. She is gritty, to the point, and doesn't take any nonsense from anyone. Still, she manages to empathize somewhat with the emotional bond between Sonny and Julian.
Carmen De Lavallade: now
This is one 87-year-old actress who's been in the movie and television industry since the 50s, and she doesn't seem to be taking a break any time soon.
Even if it's not acting, Carmen keeps herself busy with all kinds of different hobbies, such as dancing and choreography. In fact, the history of her life displays a rich catalog of accolades that she's won because of dancing, including the Lifetime Achievement Award that she received at the 2016 Obie Awards.
Deborah S. Craig as Paralegal
At the climax of the movie, when Sonny is trying to convince an entire courtroom that he deserves to be Julian's father, there are a lot of officials in the room.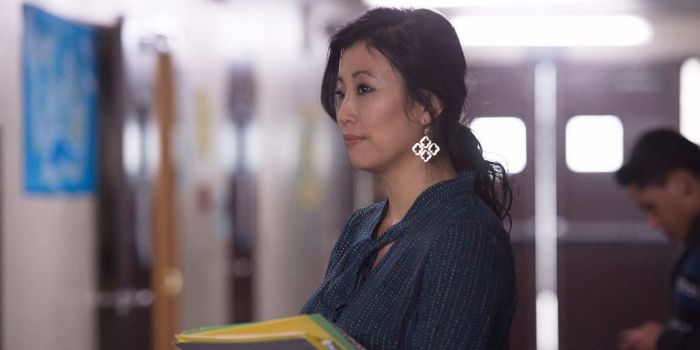 One of these officials is actually on the low ranking end of things, a paralegal who is played by Deborah S. Craig. She doesn't have any lines, but that doesn't make her any less important to the foundation of the atmosphere in the room – so we definitely think she deserves a mention.
Deborah S. Craig: now
As far as getting mentioned on this case, it also doesn't hurt your when you make yourself active in the Hollywood scene, and Craig has certainly been doing that over the years.
Since appearing briefly in Big Daddy, she has risen in the ranks and gone on to star in The Blacklist, an American thriller series that's been on the air since 2013. She's also appeared in The Outfield, a sports drama film that was released in 2015.
Diana Berry as Waitress in Bistro
When Sonny and Laila first meet each other, they're off to a rocky start but eventually he convinces her to go out with him on a date.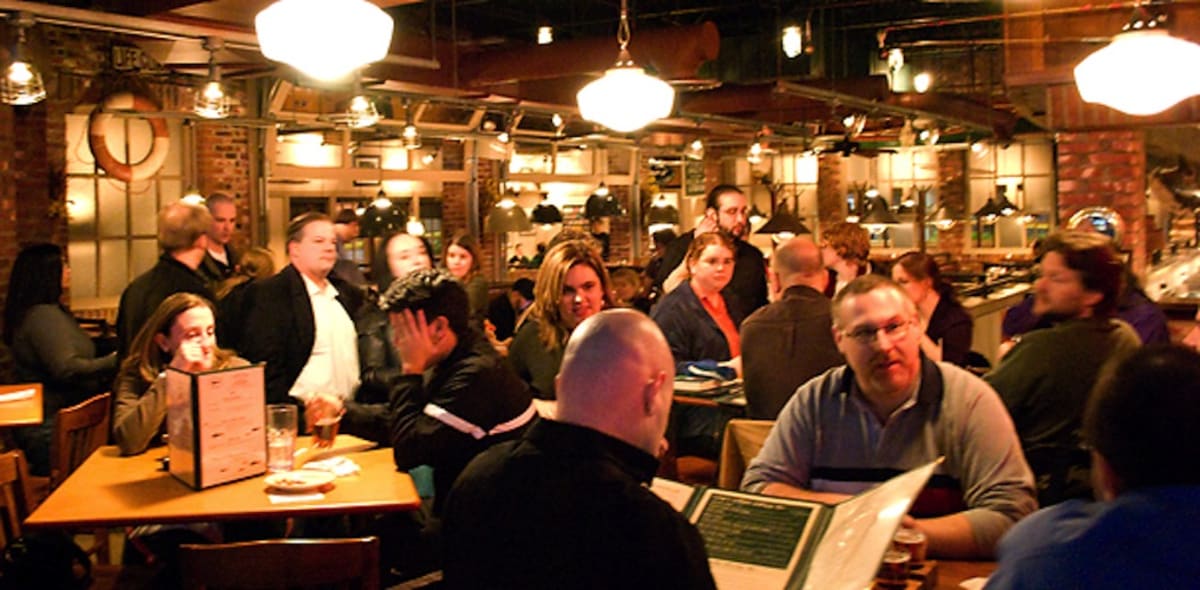 On their first outing, they go to a restaurant where he makes a number of cracks about the various clientele that are eating there as well. There is a waitress there who doesn't get much attention, but nevertheless should be noted as a crucial member of the movie. After all, people need their food, right?
Diana Berry: now
Unfortunately for Diana Berry, people constantly mix her up with a fictional character with the same name – Diana Berry from the mini-series Anne of Green Gables.
It goes without saying that if Diana was a bit more famous, these mistakes would never happen, but the fact of the matter is that Berry really hasn't done that much work as an actress. Other than Big Daddy, she's only appeared in a small handful of other movies and television shows.
Steven Brill as Castellucci
Here's one character that people didn't forget too fast – the opposing lawyer fighting against Sonny in his custody case for Julian.
They battle it out pretty strongly throughout the entirety of it all, and although Sonny makes a pretty strong case for himself, Castellucci ends up winning, and Julian is given to his biological father, Kevin Garrity. Of course, this ends up being the best scenario for everyone involved, because Sonny is good friends with Garrity.
Steven Brill: now
Brill has made a number of appearances in various films over the years, a number of them being made with Adam Sandler.
He also appeared briefly in the Judd Apatow comedy Knocked Up, where he played the role of Ben's boss. But Steven Brill always had his creative beak dipped into many different areas in the Hollywood industry, from screenwriting, to directing and producing as well. He has had a profound influence on modern comedy film as we know it.
Dennis Dugan as Trick or Treater
Dennis Dugan received the role of a character who was the subject in an extremely funny scene in Big Daddy, during the time that Sonny and Julian are trick or treating on Halloween.
They walk by a man's house (Dugan's character), and he says that he isn't giving out any candy. Sonny proceeds to break into his place, where he forces the man to give Julian a number of his prized possessions, which even include an expensive looking watch.
Dennis Dugan: now
It's funny, because many of us think we know all of the characters in Adam Sandler's movies, but we really don't.
There are so many obscure actors that continuously pop up randomly, and Dennis Dugan is one of them. Jack and Jill, Just Go With It, You Don't Mess With The Zohan, and Grown Ups are all Adam Sandler films that Dugan has appeared in, and it seems that we've found yet another actor whose career Sandler has helped tremendously.
David Seth Cohen as Rollerblader
During the time that Sonny is starting to learn how to be a father figure for Julian, he starts to develop his own "teaching methods".
Of course, Sonny himself isn't the model for morality and ethics, so when he takes Julian to a park, he teaches him a pretty questionable lesson. As the rollerbladers fly down a steep mountain, he demonstrates to Julian how he likes to cause them to fall by putting sticks on the ground – and Julian proceeds to follow suit.
David Seth Cohen: now
Although we can barely see his face when he's flying down the mountain, David Seth Cohen does a great job convincing us that he is generally scared after tripping over the sticks that Sonny and Julian have tossed onto the ground.
With that said, you may be interested to find out that he's actually gone on to be a writer, producer, and director in Hollywood, working on projects such as Finding Sandler, which is set to be released in 2019.
Tim Herlihy as Dancing kangaroo
Anyone who has ever watched Big Daddy knows a little thing or two about the dancing kangaroo. There is a children's video that Julian loves to watch, and it drives Sonny crazy.
It's a video comprises of a dancing kangaroo singing a song, and when Julian first tells Sonny that he wants to hear the "kangaroo song," Sonny has no idea what Julian's talking about. Tim Herlihy plays the role of this dancing kangaroo, one who's singing voice we've already come to hate and love at the same time.
Tim Herlihy: now
Again, we have here yet another actor who's appeared in a fair amount of other Adam Sandler films, such as Happy Gilmore, The Wedding Singer, and Grown Ups.
Seriously though, does Sandler ever hire anyone outside of his own friend zone? It's hard to believe otherwise when the proof is in the pudding. Still, aside from acting Herlihy has found success as a film producer and screenwriter, with his films grossing an accumulative $3 billion at the worldwide box office.
Kristy Swanson as Vanessa
A big part of the film's plot is Sonny's drive to prove to his girlfriend, Vanessa, that he can be serious, and she shouldn't leave him. However, Vanessa, played by Kristy Swanson, is fed up and decides she needs to spend some time away from Sonny.
When Sonny decides to surprise her with his new five year old kid, Vanessa is less than pleased. On top of that, Sonny learns, much to his dismay, that she's met someone new, and is now with a significantly older gentleman that she feels has a game plan.
Kristy Swanson: now
Before Sarah Michelle Gellar, Kristy Swanson was the original Buffy the Vampire Slayer in the early '90s. She also went on to appear in Dude Where's My Car, 3Way, A Christmas Wish, Storm Rider, Psych, Crowning Jules, and Winter's Dream.
She was also on the reality series, Skating With Celebrities, where she was paired with professional skater Lloyd Eisner. During the course of the show the two fell in love, and in February 2009 officially got married. Today they live in Santa Clarita, California with their son.